Unleashing the Power of Simulation-Based eLearning:
The Ultimate Guide to Top 6 Authoring Tools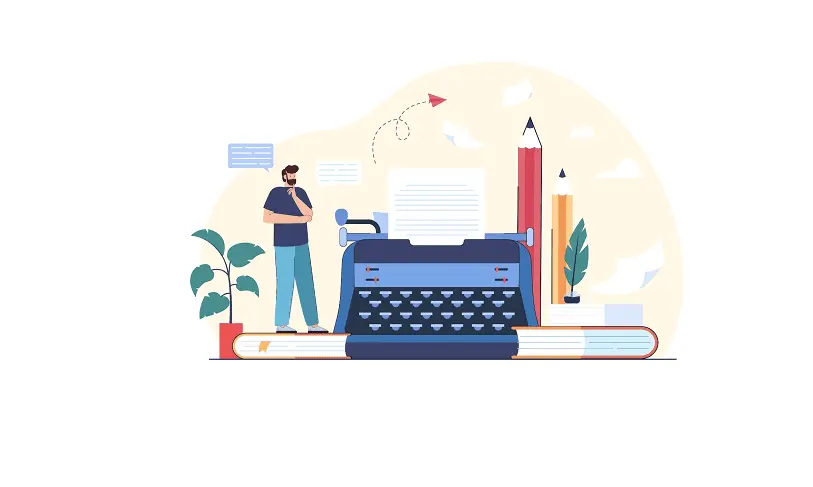 Are you ready to revolutionize your eLearning initiatives and create immersive, impactful training experiences? Look no further! In this comprehensive guide by SLEAVE, you will get to explore the top authoring tools for simulation-based eLearning. These cutting-edge tools, including Adobe Captivate 2019, Articulate Storyline 360, iSpring Suite 9.7, Lectora Inspire, and ITyStudio, are designed to elevate your training content and outrank your competitors on the search engines.
The Pioneers of Simulation-Based eLearning
SLEAVE
The key advantage of SLEAVE is that it provides complete flexibility to develop any simulations exactly the way you want. This includes the capability to develop Multi Player Games and Simulations. Key features that make SLEAVE the Authoring tool of choice for developing simulations include:
⦁ Programming Window
SLEAVE provides a programming with the ability to write and call your own functions in JavaScript. This provides developers you the capability to exploit the complete power of native HTML to achieve what they want.
⦁ Database Connectivity
This allows developers to create Multi Players Simulations and also the ability to update data dynamically from multiple source. A key requirement for realistic simulations.
⦁ Responsive Design
Sleave Output is fully responsive. Developers can select from an existing library of templates or choose to create their own designs and templates.
⦁ Integration with 3D Graphics
3D graphics and animations can be easily incorporated into SLEAVE.
⦁ Inbuilt API and DOM-based rendering capabilities to manipulate content on screen
⦁ Graphing capabilities
Such as Histograms Line Graphs and Bar Graphs. A feature especially useful for business simulations.
⦁ JavaScript support to provide enhanced video and audio capabilities to the Simulation.
Adobe Captivate 2019:
As a leader in the eLearning industry, Adobe Captivate 2019 offers a feature-rich platform for creating captivating simulations. Its intuitive interface and vast asset library make it a preferred choice for instructional designers.
⦁ Key Features:
1. Responsive Design:
Captivate 2019 ensures your simulations adapt seamlessly to various devices, providing learners with a consistent experience on desktops, tablets, and smartphones.
2. Fluid Boxes
With the fluid box feature, you can easily create responsive content layouts that automatically adjust to different screen sizes, optimizing learner engagement.
3. Virtual Reality (VR) Support
Stay ahead of the curve by incorporating VR content, enabling learners to explore realistic scenarios and enhance their learning immersion.
Articulate Storyline 360:
Known for its user-friendly interface and versatility, Articulate Storyline 360 empowers eLearning developers to craft interactive simulations with ease.
⦁ Key Features:
1. Trigger-Based Interactions
Storyline 360's trigger system allows you to build complex interactions and branch scenarios based on learner actions, providing a dynamic learning journey
2. Characters and Scenarios
Engage your learners with lifelike characters and customizable scenarios, fostering a personal connection and making learning enjoyable.
3. Mobile-Friendly Output
Storyline 360 ensures your simulations are accessible on mobile devices, enhancing learner convenience and accessibility.
iSpring Suite 9.7:
iSpring Suite 9.7 is renowned for its PowerPoint-based authoring capabilities, allowing instructional designers to quickly convert presentations into interactive simulations.
⦁ Key Features:
1. PowerPoint Integration
Save time and effort by leveraging your existing PowerPoint presentations and transforming them into engaging simulations seamlessly.
2. Quiz and Assessment Builder
iSpring Suite's powerful assessment features enable you to create quizzes, knowledge checks, and surveys to gauge learner progress effectively.
3. Dialogue Simulations
Foster communication and decision-making skills with dialogue simulations, where learners engage in virtual conversations with characters.
Lectora Inspire:
Lectora Inspire stands out for its robust capabilities in creating highly customized and visually appealing simulations
⦁ Key Features:
1.Versatility
Lectora Inspire supports a wide range of multimedia formats, allowing you to incorporate videos, audio, and animations to enrich the learning experience.
2. Branching Scenarios
Craft intricate branching scenarios that adapt based on learners' choices, providing personalized learning paths and promoting critical thinking.
3. Collaborative Authoring
Lectora Inspire enables team collaboration, facilitating seamless co-authoring and version control.
ITyStudio:
ITyStudio specializes in designing interactive and visually stunning simulations, particularly in the field of game-based learning.
⦁ Key Features:
1. Gamification Elements
Integrate gamified elements, such as rewards, badges, and progress bars, to enhance learner motivation and engagement.
2. Drag-and-Drop Interface
ITyStudio's drag-and-drop interface simplifies the simulation creation process, allowing designers to focus on content rather than complex development.
3. Scenario Templates
Accelerate your eLearning development with pre-built scenario templates that can be customized to suit your training needs.
conclusion:
simulation-based eLearning is an indispensable approach for organizations seeking to deliver impactful training that translates into improved performance. The use of advanced authoring tools, such as ToolNameX, SimuCraft, and LearnTechSim, empowers instructional designers to craft engaging, interactive, and highly effective simulation-based eLearning courses. You can create immersive learning experiences that engage with your learners and outperform the competition by including these tools in your eLearning development strategy.
Don't settle for ordinary training. Embrace the power of simulation-based eLearning with our cutting-edge authoring tools. Elevate your training initiatives to new heights and unlock the full potential of your workforce.
Remember, quality content combined with strategic keyword optimization is the key to outranking other websites in search engines. By leveraging the power of simulation-based eLearning and employing the best authoring tools available, your eLearning content will be well-positioned to dominate the search rankings, attracting more learners and driving business success.
Ready to elevate your eLearning courses and deliver exceptional training experiences? Embrace the power of simulation-based eLearning with the top authoring tools mentioned above. Whether you choose Adobe Captivate 2019, Articulate Storyline 360, iSpring Suite 9.7, Lectora Inspire, or ITyStudio, rest assured that you are investing in cutting-edge technology that will set you apart in the eLearning landscape.
Unleash the full potential of your training initiatives. Get in touch with us now to explore how simulation-based eLearning and the right authoring tool can transform your organization's learning outcomes!
To learn more about e-learning education, visit https://esleave.com/web/how-it-works/
Author: Sumeet Kumar